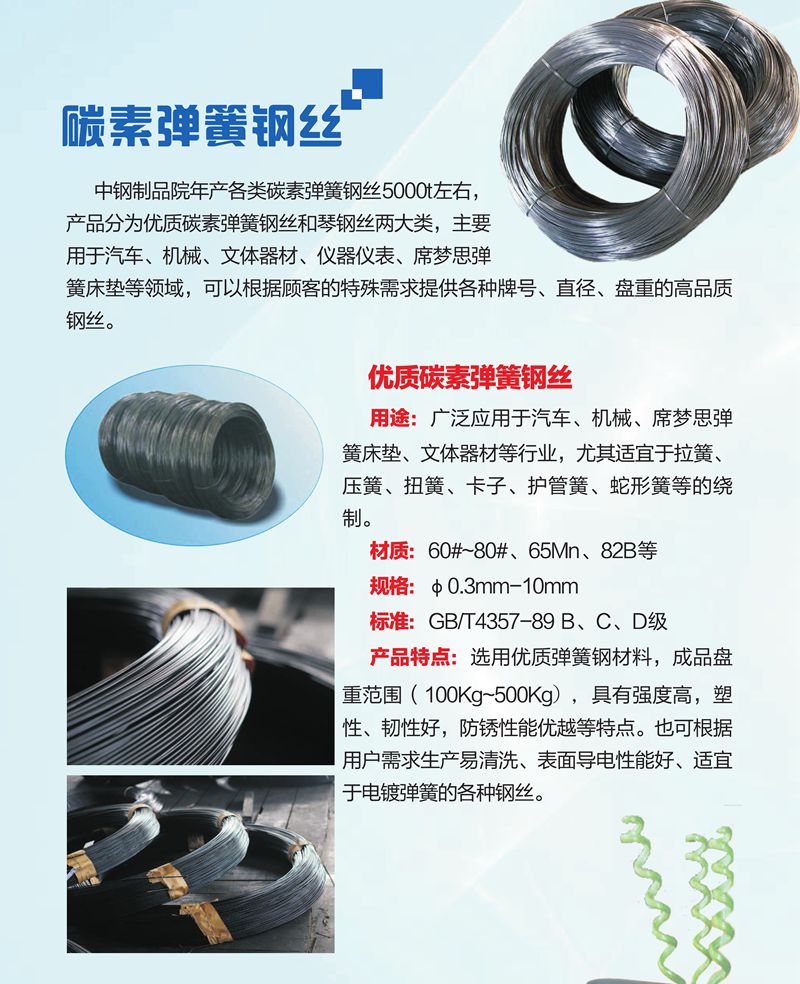 Use: applicable to industries such as automobile, machinery, spring mattress and sports requisites, especially fit to windings of extension spring, compressed spring, torsion spring, clamp, tube-protected spring and serpentine spring.
Material: 60#~80#, 65Mn, 82B and etc.
Specification: φ0.3mm-10mm
Standard: grade B, C and D of GB/T4357-89
Features:
Adopting quality spring steel materials, the reel weight of finished products is between 100kg and 500kg. They have higher strength, good plasticity, toughness and resistance to corrosion. They can be produced to be of different types that are easy to rinse, good in surface conductivity and fit to electroplating spring according to the customers' requirement.
Contact:
Tel:0371-67852016 67852019 67852092
Fax:0371-67852020
Zip Code: 450001
Address:No.26 Huagong Road, Hi-tech Zone,Zhengzhou