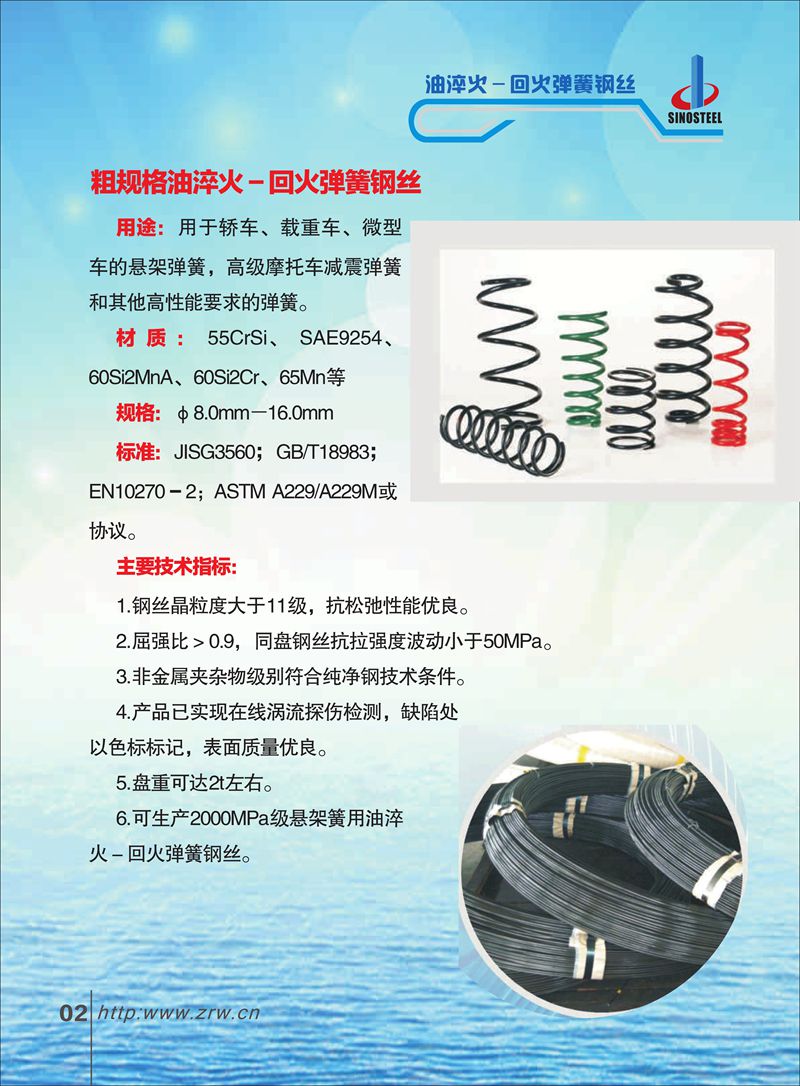 Use: For suspension spring of saloon, load-carrying vehicle and minicar, damping spring of custom motorcycle and other springs requiring high performance.
Material: 55CrSi,SAE9254, 60Si2MnA, 60Si2Cr, 65Mn, and etc.
Specification: 8.0~16.0mm
Standard: GB/T18983;JISG3560; EN102702-2; ASTM A229/A229M or agreement.
Major technical index:
1.The steel wires have their grain size to be larger than grade 11 and have good anti-relaxation performance.
2 The yield ratio is larger than 0.9, and the fluctuation of its tensile resistance degree of the same reel shall be less than 50MPa.
3.Non-metallic inclusions shall have their class to conform to the technical specification of clean steel.
4.The product has realized on-line eddy-current test. The defect is marked red and the surface quality is good.
5.The reel weights about 2t.
6.Grade-2000MPa oil quenching-tempering spring steel wire for suspension spring can be produced.
Contact:
Tel:0371-67852016 67852019 67852092
Fax:0371-67852020
Zip Code: 450001
Address:No.26, Huagong Road, Hi-tech Zone, Zhengzhou